HITBOX ARC200D MINI 2 in 1 Welder
clause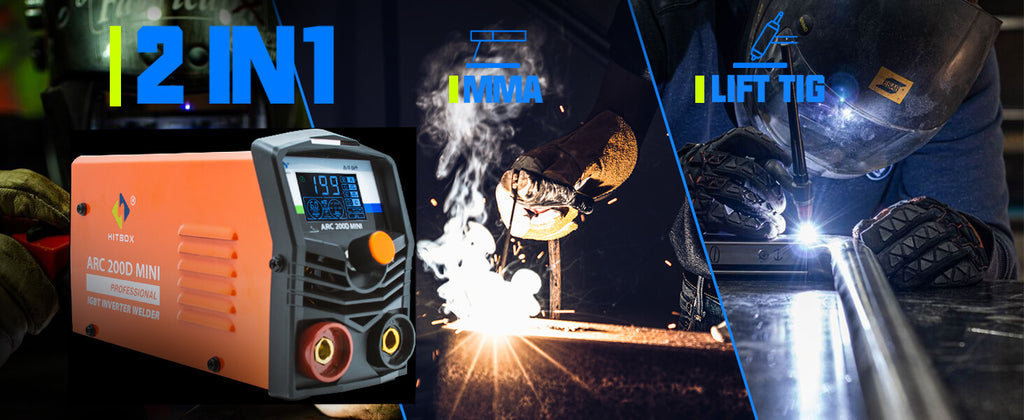 ARC200D MINI:
Stick Inverter welder ARC200D 110V/220V 190A output with 40% d/c ,
fairy strong 1/2 hour non-stop at 150amp with 7018 rods ,
portable size 6.3lb complete package ready to use
The MMA200 welder is the perfect choice to do projects
and repairs around the home ,farm and shop.
This MMA welder is easily and accurately adjusted
It runs off a standard 220 volt industrial input power
and produces an welding range of 10-190A with 40% duty cycle.
 
Feature:
IGBT DC Inverter Welding Machines
Integral Type 1-PCB Inside Structure.
Small size, Light weight ,Special Color and Smart Apprarance.
Easy to start arc, little spatter, stable current, and good performance.
Widely used in indoor decoration,and high working places jobs.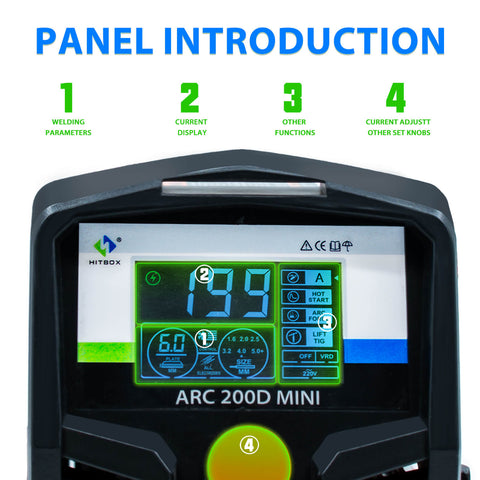 Functions:
Welding Accessories:
1pcs 16MM2 (or 25MM2 )Cable+ Electrode holder
1pcs 16MM2 (or 25MM2)Cable+ earth clamp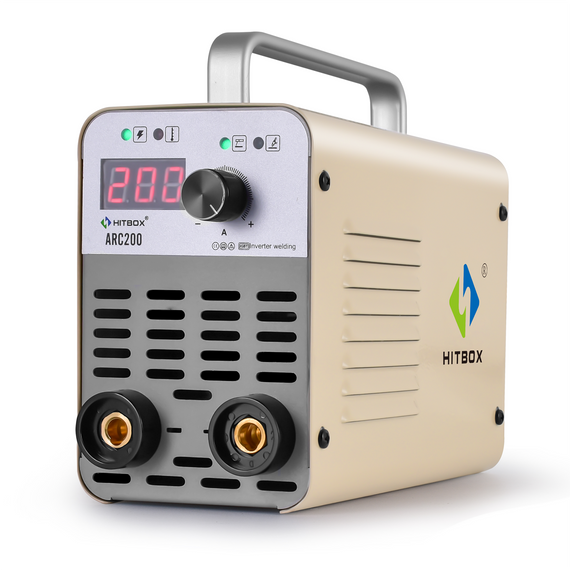 Are you in the market for a high-quality MMA welder that won't break the bank? Look no further than the HITBOX ARC200 MMA Welder. In this blog post, we will explore why this...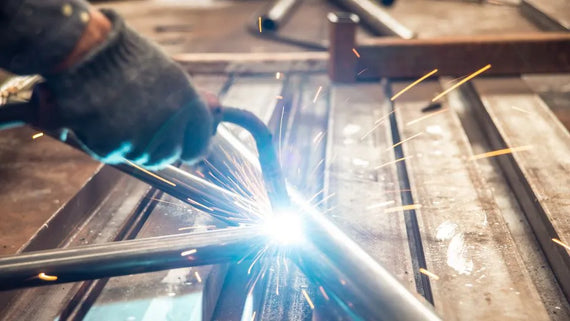 When it comes to welding, there are several different methods to choose from. Each method has its own advantages and disadvantages, and the choice often depends on the specific application and the welder's...