HITBOX AT2000 welding machine 110V /220V dual voltage MMA lift TIG 2in 1
clause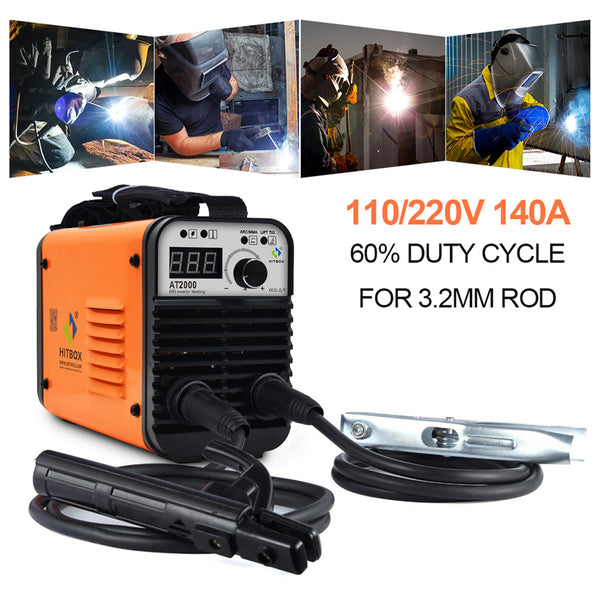 HITBOX AT2000:
Input Power Voltage(VAC): 110V/220V
Rated Input Capacity(KVA): 5.8
Rated Input Current(A): 52A 110V; 26A 220V
Output Current Range(A): 20-160A
Duty Cycle(%): 60
No-load Voltage(V): 64±3%
Insulation Class: F
Protection Class: IP23
Electrode Diameter (mm): 1.6-3.2
Package weight: 3.75KG (8.26LB)
Package size: 32*15*29cm(12.59*5.90*11.41in)
Why should we use HITBOX AT2000 welder?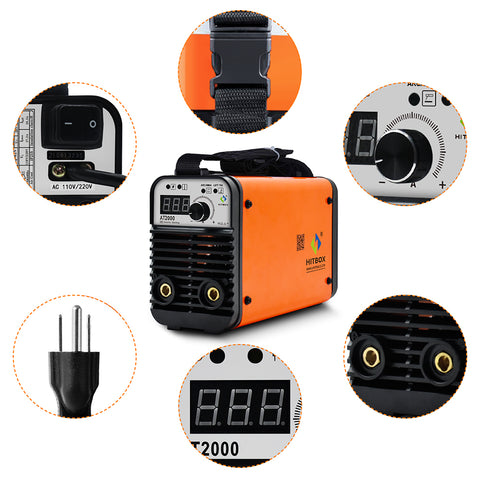 1.This is a portable welder. Hence it makes a fantastic value deal for the money. While talking about the user feedback then existing clients have different reactions to it. However, the most of the reviews are in favor to this product. As it is a low-cost, budget-friendly welder you can expect the functionality ideal for beginners to medium level.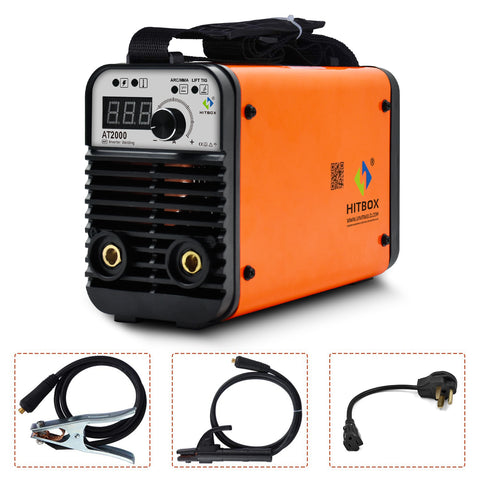 2.Durability – the dual-voltage welder is made of high-quality materials and is meant to last. It has a 60% duty cycle, which protects the unit and enhances its life.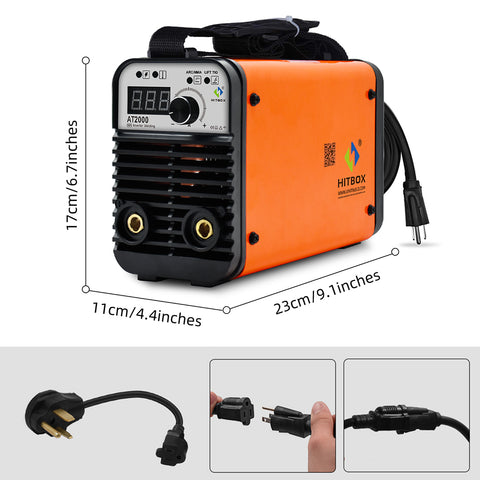 3.Portable design - the Hitbox stick welder is designed to be portable. The dimensions are 22.44 x 16.54 x 21.26 inches and the delivery weight is 8.33 pounds. In addition to this, it also contains a convenient carrying handle for simple storage, handling and during transportation. This portable welder makes welding more convenient by allowing you to take it with you everywhere you go.
Some other key features include:

✔️
Small size
✔️
Stick welding technique
✔️
Easy-to-start arc
✔️
Dual voltage (110V/220V)
✔️
Interior decorating
✔️
Consistent current
✔️Strong welding performance 
✔️
The design of the welder is very convenient as it is small in size and portable
✔️
Due to the stick welding feature that makes learning welding easy, it is recommended for learners  
✔️
A good handy welder for doing any sort of light welding works. Make sure to read the manual before using it for heavy-duty welding objects, as it is not made for such category.
✔️
Quiet reasonable and budget-friendly
✔️
Many users claim the accuracy of AMP-dial as very accurate.
What's included with the package?
✔️
1X AT2000 Arc Welder
✔️
1X Earth Clamp
✔️
1X Electrode holder
✔️
1X Converter plug
✔️1X User's manual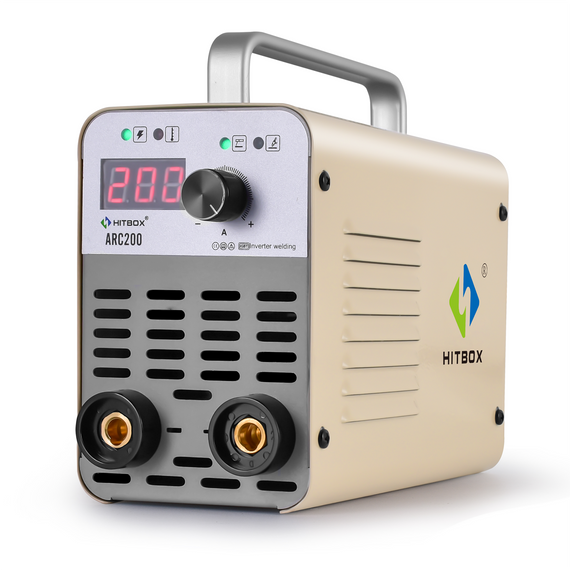 Are you in the market for a high-quality MMA welder that won't break the bank? Look no further than the HITBOX ARC200 MMA Welder. In this blog post, we will explore why this...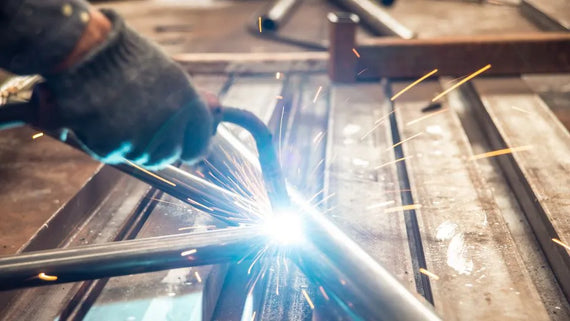 When it comes to welding, there are several different methods to choose from. Each method has its own advantages and disadvantages, and the choice often depends on the specific application and the welder's...