HITBOX
clause

Product Description
220V Pulse Mig 3 In 1 Inverter Weld Technology

Synergy control technology machine,select which mode you want to use,adjust the proper current,voltage and wire speed will be changed automatically by the current.

For Aluminum,stainless steel and iron welding,Gas & No Gas Self-Shielded welding machine.

Aluminum-silicon welding

Aluminum-magnesium welding

Specifications:
Brand: HITBOX
Type: MIG250DP
Input supply voltage (V): AC220V - 15%, 50 / 60Hz
Rated input current (A): 32
Rated power capacity (KVA): 7.1
Recommended fuse capacity (A): 50
Current setting range (A) :( MMA welding) 20 ~ 200
Current setting range (A) :( Gas shielded arc welding) 20 ~ 200
Volta Adjustment Range (V): 11 ~ 26
Feed speed adjustment range (m / min): 1.5 ~ 16
Welding Wire Diameter (mm): 0.6 / 0.8 / 1.0
Rated duty cycle: 40%
Efficiency (%): 85
Power factor: 0.7
Protection class: IP21S
Insulation class: F
Size (cm): 49.5cm *28.2 cm *36.5cm (19.48in*11.1in*14.37in)
Weight (Kg): 7.8
Package Include:
1pcs Mig Welder
1pcs Earth Clamp
1pcs Electrode Holder
1pcs Mig Torch 
1pcs Gas Tube
1pcs U-type roll driver
1pcs V-type roller driver
1pcs 110V 220V Cable adapter
1pcs Graphite wire feed tube
1pcs Welding wire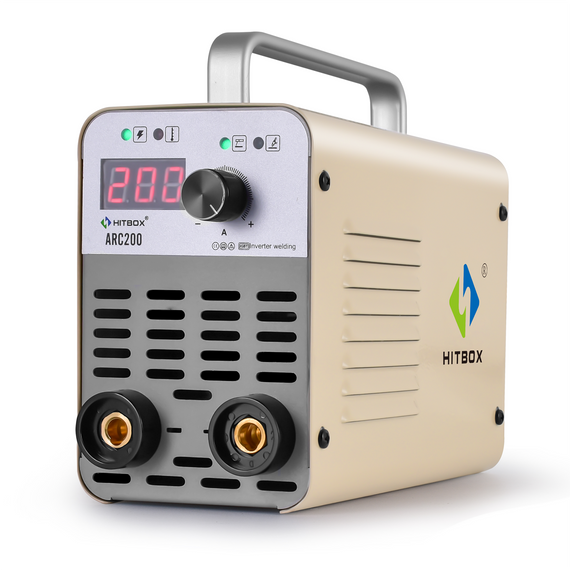 Are you in the market for a high-quality MMA welder that won't break the bank? Look no further than the HITBOX ARC200 MMA Welder. In this blog post, we will explore why this...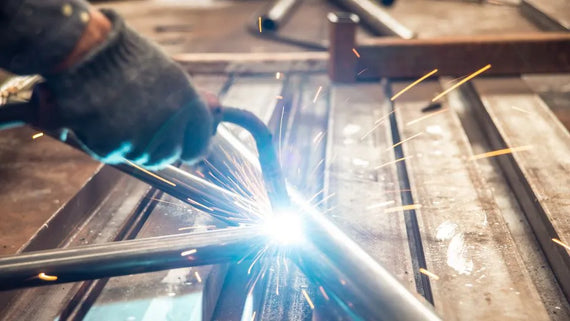 When it comes to welding, there are several different methods to choose from. Each method has its own advantages and disadvantages, and the choice often depends on the specific application and the welder's...