HITBOX MT2000II 4 in 1 gasless MIG Lift TIG Welder
clause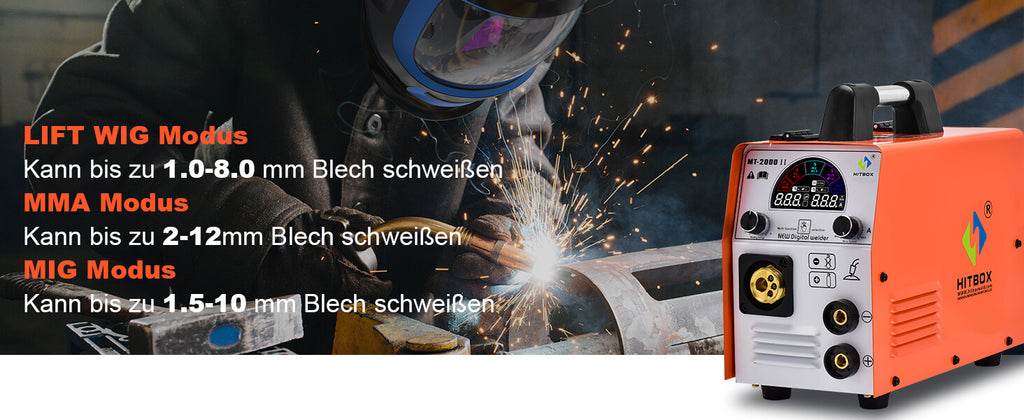 MT2000II:

1. Advanced IGBT - Maximize durability to overloads, improve work efficiency, longer service time and improve stability.
2. Adopt copper amorphous transformer - High frequency transformer with strong conductivity can save energy, resist to high temperature, provide long working hours and lower loss.
3. Smart chip - Insert smart chip, cooler welder rapidly. When there is something stuck in the machine, it will power off automatically to protect welding machine being damage from overheating.
4. Upgraded large capacitor with premium quality - Its strong anti-electricity fluctuation ability and high energy storage ability can stabilize output current.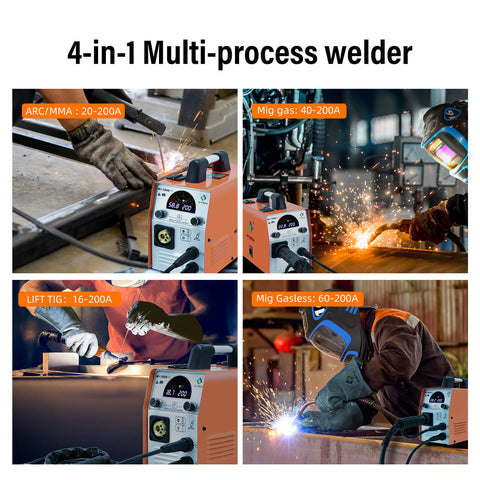 Parameters:
Rated input voltage (V):220V±10%
Frequency (HZ):50/60
Rated input power (KW):MIG: 6.8, LIFT TIG: 5.7, MMA: 6.8
Rated input current (A):MIG: 26.9, LIFT TIG: 20, MMA: 24.1
Rated input power (KVA):MIG: 7.8, LIFT TIG: 6.21, MMA: 8.9
Current adjust range (A) :14 ~ 185
Voltage adjust range (V):15.5 ~ 22
Duty cycle :40%, 160A;60%, 130A;100%, 101A
No load voltage (V) :MIG & MMA: 61V, LIFT TIG:18V (not adjustable)
Power factor:0.73
Efficiency(%):≥85%
Protection class:IP21S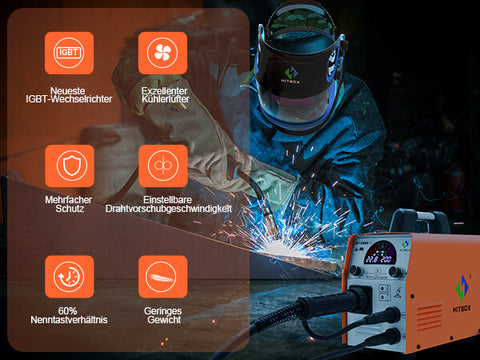 Package list:
1 X earth clamp can cable,
1 X electrode holder and cable,
1 X MB15 MIG torch,
1 X gas tube,
1 X 0.5kg 0.8mm flux cored wire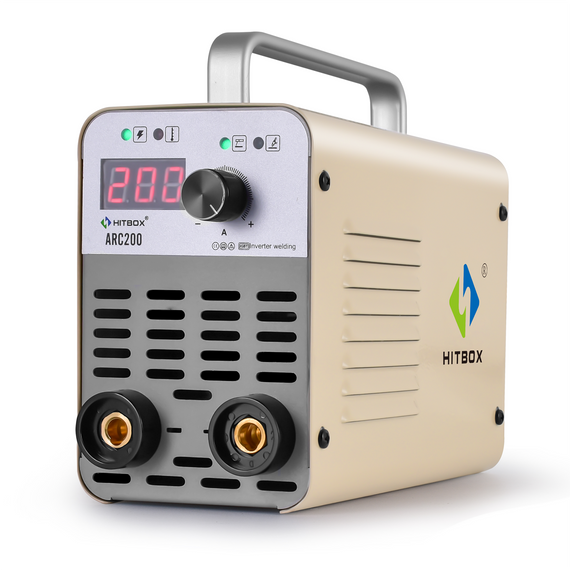 Are you in the market for a high-quality MMA welder that won't break the bank? Look no further than the HITBOX ARC200 MMA Welder. In this blog post, we will explore why this...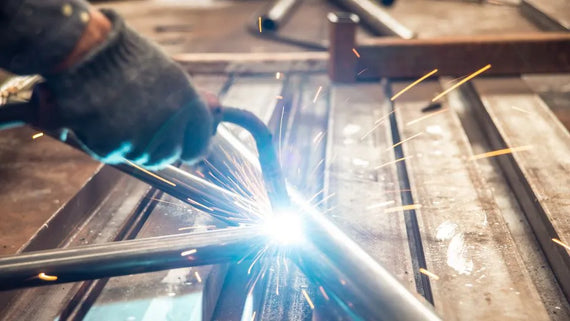 When it comes to welding, there are several different methods to choose from. Each method has its own advantages and disadvantages, and the choice often depends on the specific application and the welder's...