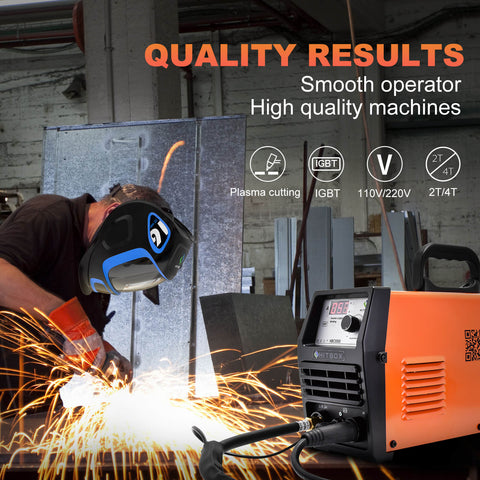 HBC5500:

【55 Amp 80% Air Plasma Cutter】

The HBC5500 cutting machine adopts the inverter technical of switch power, greatly reducing the dimensions and weight of the main transformer. The energy-saving can reach up to 50% as well as efficiency is increased by 30%.

【Portable Design & LCD display】

Compact plasma cutting machine with LCD digital display and equipped with a portable handle.It is very convenient to operate and carry.

【100% Safety】

This plasma cutter uses non-hazardous compressed air to cut. With protection of electric circuit to against the over current, over voltage and low-voltage situation. Aim to ensure the safe operation.

s【Wide Applications】

Suitable for cutting stainless steel, alloy steel, mild steel, copper, carbon steel, aluminum, and other metals.Can be widely used at automotive, ducting work, repair & maintenance, metal processing, manufacture, site work etc.

【Buy With Confidence】

Without adding any fancy functions, our cutting machine has only one word: practical. The three-year warranty lasts until you get bored.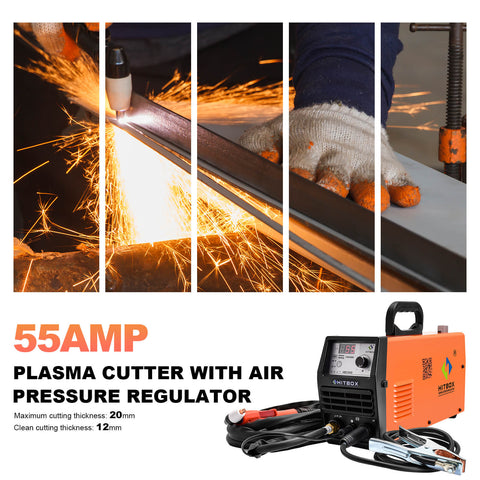 HITBOX Plasma Cutter is designed for light cutting projects.

This unit is the most compact plasma cutter one can find in the market and weights only 8kg (17.6lbs). Our HBC5500 Plasma Cutter uses the latest and most advanced IGBT technology.Automatic 110V 220V DC 40A output 60% duty cycle air plasma cutter without dross or slag.It's like a hot knife through butter.
Main Parameter
| | |
| --- | --- |
|  Input Voltage (V) | 110V 220 ±15%  |
| Input Frequency (Hz) | 50/60  |
| Rate power(KVA) | 6.0 |
| No load loss(W) | 45 |
| Duty cycle(%)@25ºC | 70 |
| Power factor | 0.85 |
| Efficiency(%) | 85 |
| Insulation class | B |
| Protection class | IP23 |
| Plasma Arc Starting | Touch |
| Cutting thickness(mm) | 16mm (75 psi) |
| Air flow rate(CFM) | 6.5 |
| Output Current Range(A) | 10-55A  |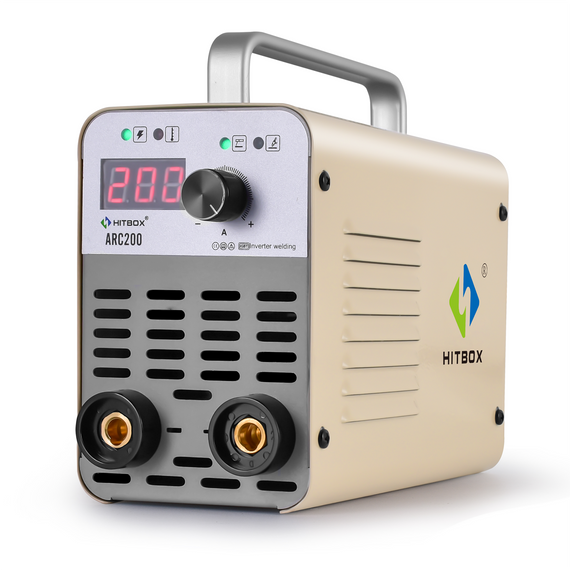 Are you in the market for a high-quality MMA welder that won't break the bank? Look no further than the HITBOX ARC200 MMA Welder. In this blog post, we will explore why this...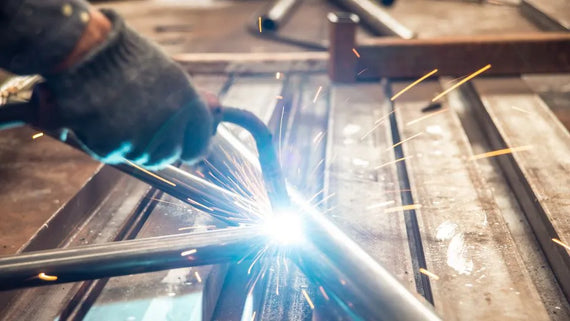 When it comes to welding, there are several different methods to choose from. Each method has its own advantages and disadvantages, and the choice often depends on the specific application and the welder's...