HITBOX HBM1200 3 In 1 Mig Welder
clause
HBM1200:
【★3 in 1 Lift TIG function】

This HBM1200 is MIG welder, with Lift TIG function, ARC(MMA) / MIg 3 in 1.
Note: TIG Torch is not included.
Go with 0.8mm flux core wire perfectly, ideal for welding carbon steel, Iron or stainless steel.

【★EASY CONTROL SYNERGY PANEL, EXCELLENT WELD CHARACTERISTICS 】
Synergic Control MIG Function allows the automatic change of
the voltage & wire feeding speed by
adjusting the amperage or choosing different thicknesses.
Makie it much more easier to operate.
Its arc is smooth that bring you a decent job.
Please kindly note that the earth clamp and MIG torch are undetachable.
【★40% DUTY CYCLE, LONGER LASTING】
Hitbox HBM1200 welder machine has a rated duty cycle of 40% at 120 amps.
With this feature, this MIG 120 will protect you and your welder from any long-lasting damage.
It may be irritating when the welder switches itself off
but then you can ensure that this MIG welder will last a longer time.
【★OVERLOAD SAFETY PROTECTION】
Hitbox MIG welder come with a safety feature where the welder is automatically turned off
when it it too hot or the voltage
and current exceed their range.
This flux core welder will keep you and your welder safe.
There are fans helping to cooling the welder when working.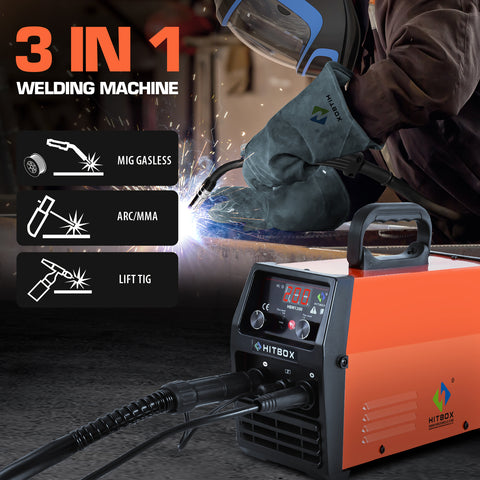 【★1 YEAR WARRANTY】
Package Content: 1 x 3 in 1 Welder, 1 X Welding Gun, 1 X Earth Clamp, 1 X Electorde Holder
1 X Adapter, 1 X Flux Core Wire, 1X User's Manual.
Hitbox portable welder offers a good warranty.me.
Our 24 hours online customer service will help you fix it. Just buy Hitbox machines with confidence.
Recommend:
MIG welding 0.5~6mm iron and mild steel plate
Lift TIG welding 1~4mm stainless steel plate
ARC welding 2.5mm acid electrode like J422 E4303 6013
Specifications:
Brand:HITBOX
Model : HBM1200
Input voltage: 220V
Output current:30-200A
Frequency: 50/60HZ
Duty cycle:85%
Efficiency:85%
Power factor:0.73
Welding thickness: 0.8-5mm
Wire feed speed(m/min):1.5-16
Post flow time(S):1.0±0.5
Diameter Of Applicable Electrode: 1.6-3.2mm
Insulation grade:F
Net Weight: 4.5kg
Dimension(mm):415*190*315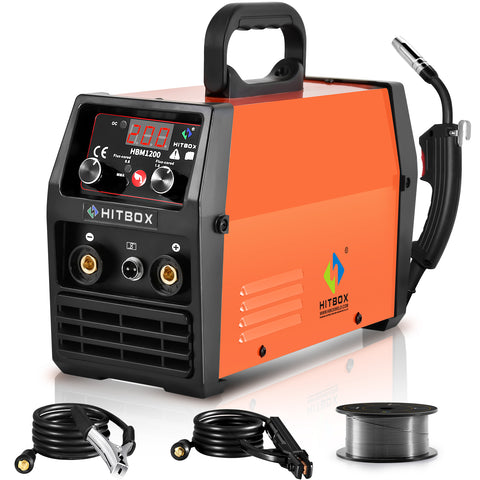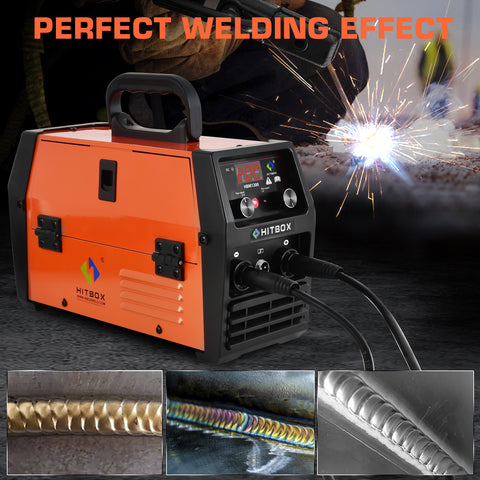 Package Listing:
1* HBM1200 Welding Machine
1* Mig Torch
1* Earth Clamp
1* Electrode Holder
1* Welding Brush
1* 0.5kg Flux Cored Wire
1* User Manual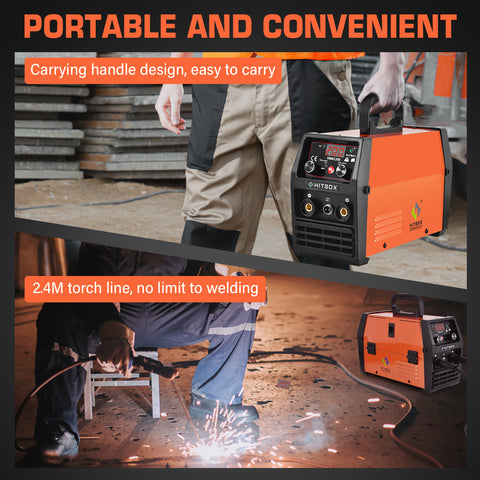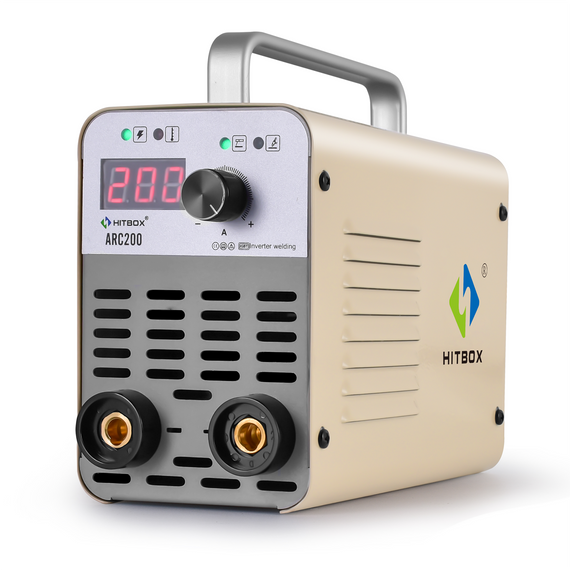 Are you in the market for a high-quality MMA welder that won't break the bank? Look no further than the HITBOX ARC200 MMA Welder. In this blog post, we will explore why this...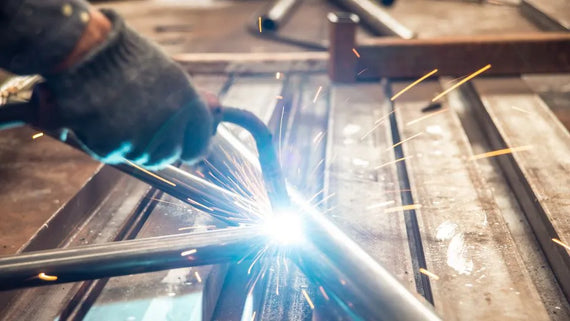 When it comes to welding, there are several different methods to choose from. Each method has its own advantages and disadvantages, and the choice often depends on the specific application and the welder's...