HITBOX ARC200 MMA Welder
clause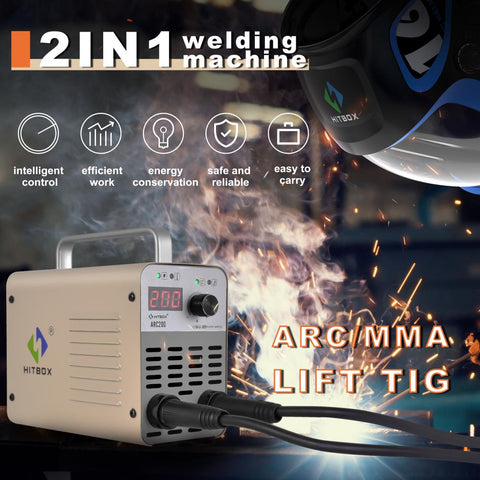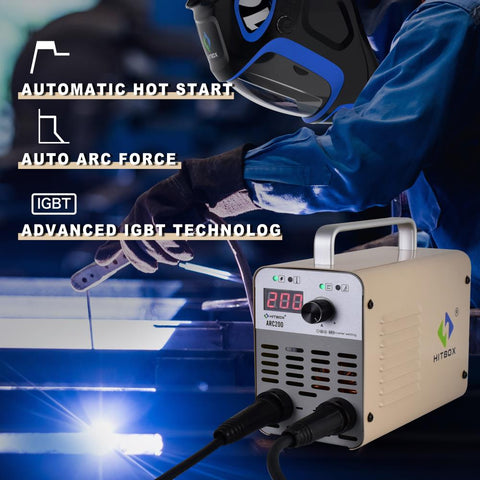 HITBOX 110/220V 200AMP Stick Welder Arc MMA Welding Machine Dual Volt 60% Duty Cycle Portable IGBT Inverter Welder
10-200A welding range HITBOX stick welder is easy to strike an arc with little spatter, stable current, and good performance.
The weld machine has a rated duty cycle of 60%. With this feature, it will protect you and your welder from any long-lasting damage. Welding 7018 1/8" very well, also 6013 and 7018 3/32".
Stick Inverter welder ARC200 110V/220V 190A output with 40% d/c ,
fairy strong 1/2 hour non-stop at 150amp with 7018 rods ,
The MMA200 welder is the perfect choice to do projects and repairs around the home ,farm and shop.
It runs off a standard 220 volt industrial input power and produces an welding range of 10-190A with 40% duty cycle.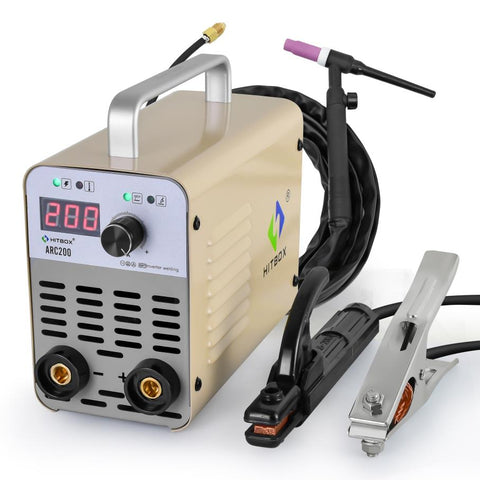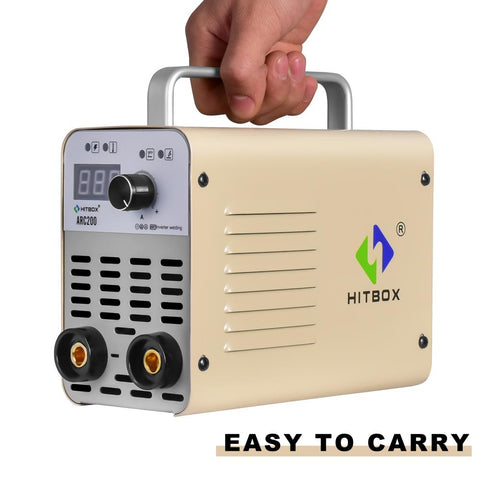 Model

 

ARC200

Rated voltage(V)

110V/220V(50/60HZ)

Rated input current(A)

32.2A

No-load voltage(V)

64V

Rated output voltage(V)

20.4-29V

Output current(A)

10-190A

Duty cycle

60%

Power factor

0.73

Electrode Diameter(mm)

2.5mm/3.2mm/4mm

Cooler

FAN

Protection class

IP21

net weight

6.3lb/2.85kg

Dimeension(mm)

220*95*150mm

Functions
MMA/LIFT
Current knob
VRD
O.H Lamp
Package Include

1pcs ARC Welder
1pcs Cable+ Electrode holder
1pcs Cable+ earth clamp

1pcs 110V 220V Cable adapter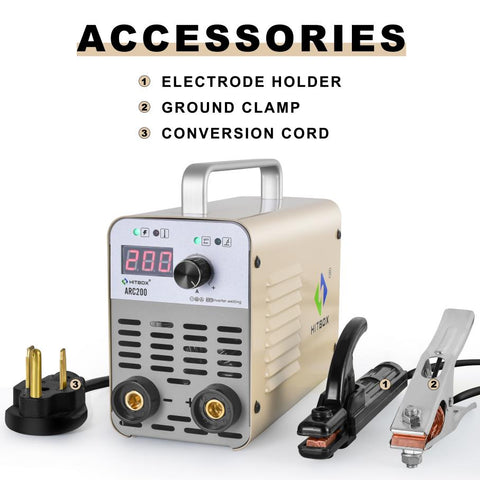 If you need other plug , Please contact us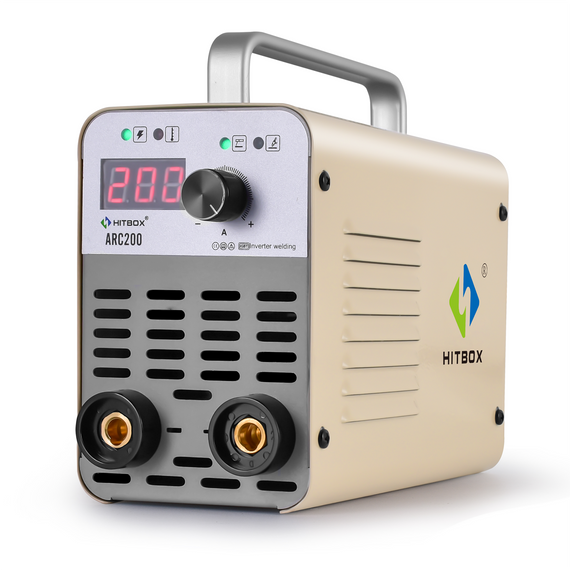 Are you in the market for a high-quality MMA welder that won't break the bank? Look no further than the HITBOX ARC200 MMA Welder. In this blog post, we will explore why this...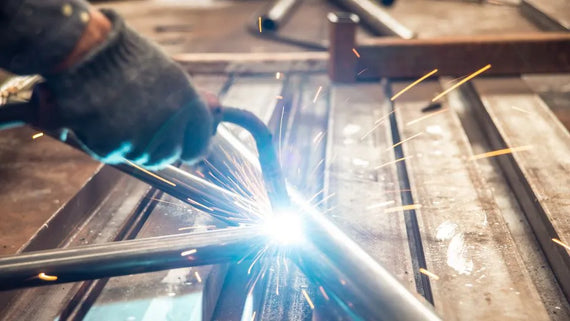 When it comes to welding, there are several different methods to choose from. Each method has its own advantages and disadvantages, and the choice often depends on the specific application and the welder's...