HITBOX Solar Power Auto Darkening Helmet Adjestable Shade Range Welder Mask
clause
 【Ultimate Eye Protection】HITBOX welding helmet with safe structure design which conforming to the ergonomic principle. Efficiently auto-darkening filter switches from light to dark in 1/25000 sec, it can prevent your eyes damage from unexpected flashes. In event of electric failure, the welder remains protecting against UV and IR radiation. A smart choice for safety while on Arc,Mag, Mig, Mma, Stick, Tig Welding, or Plasma Cutting.
【Comfortable Design & Clean Wider view】The helmet shell provides an ample internal space and light weight which make it easy to operate and comfortable to wear. Equipped with standard 3.54 x 1.57 inch clear visor viewing area. Diffusion of light, variation of luminous transmittance and angular dependence allowing the welder to see clearly at different angles.
【Manual Adjustment Meets Demands】With sensitivity and delay settings for adaptability on different environments and task duration. Enjoy enhanced visibility and color recognition. Light level of filter is DIN4 and the time from dark to bright state within 0.1s to 0.8s.
【Intelligent and Practical】 The Auto Darkening Filter enables welders to adapt to various working environments by controlling the shade of the lens. Sensitivity adjustments from ambient lighting sources.
【Apply For Different Working Environments】Recommended to automotive, construction, and food & beverage manufacturing, metal production and fabrication, military maintenance, repair and operation (MRO), mining, oil and gas, transportation, etc.
 

Description:
Light States: DIN 4
Dark States: DIN5-13 free adjustment
View Area: 105 x 56mm, 96 x 48mm, 96 x 35mm
Response Time (bright to dark): < 1/30000 seconds (normal temperature condictions)
The Return Time (Dark to bright): adjustable: 0.15s – 0.8s
Sensitivity (welding based on current size): adjustable: low/high
Battery: Lithium battery + solar cells
UV Protection: 16 levels
Working Temperature: -5°C - 55°C
Storage Temperature: -20°C - 70°C
Life Expectancy: 10 years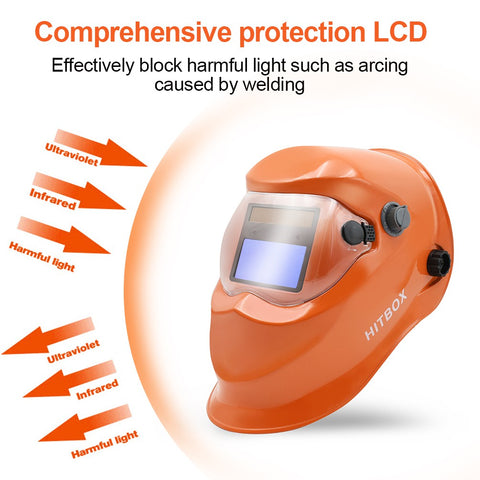 Protect You from Being Injured by Harmful Rays
Liquid srystal of high quality and optical coating, and protection for shielding ultraviolet and infrared rays (level of protection: 16#) are adopted to protect welding operator from being injured by harmful rays, sunch as ultraviolets rays, infrared rays, etc.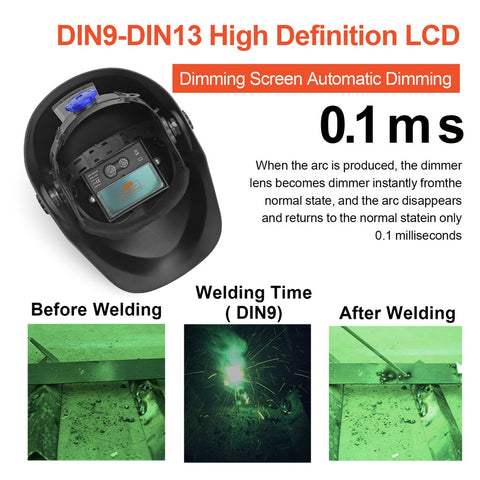 Auto Darkening Lens
Different from traditional passive shading lens, our lens are made from various additives and pigment. ADF adopts LCD as lens ADF, using the probe on mirror surface to probe the apparance and disapparance of arc when welding, and using electricity to drive shading level of the LCD to achieve the goal of protecting us from harmful rays, can absolutely reflect ultraviolet rays and ultrared rays. In addition, hands thoroughly set free. Welding is more exactly. Therefore, effciency is improved.

 


Updated Headgear
Headgear with oversized comfort cushion provides extensive adjustability, settings, and improved support for better fit and comfort.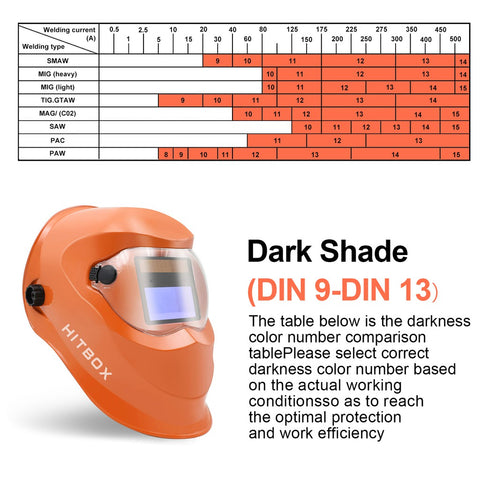 Protect You Comprehensively
HITBOX welding helmet is super easy to operate and comfortable to wear. The helmet shell materials with soft texture are resistance to high/low temperature, corrosion, flame-retardant and light-proof, with high strength, and durable. It may comprehensively protect your face, neck, ears and so on.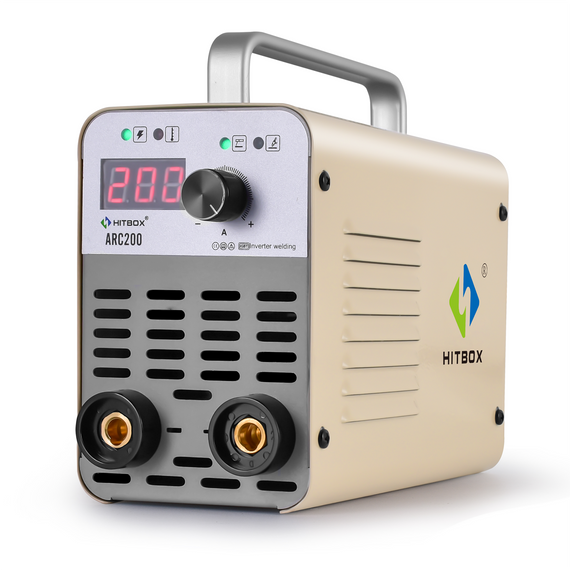 Are you in the market for a high-quality MMA welder that won't break the bank? Look no further than the HITBOX ARC200 MMA Welder. In this blog post, we will explore why this...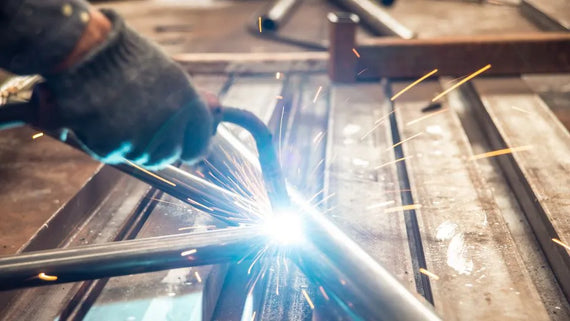 When it comes to welding, there are several different methods to choose from. Each method has its own advantages and disadvantages, and the choice often depends on the specific application and the welder's...